Lock Specialists is a locksmithing company based in Thousand Oaks, California. With over 50 years of experience and expertise, Lock Specialists has provided their clients with the highest quality locksmith services for many years. Our team of experienced professionals takes pride in our ability to ensure that your home or business remains safe and secure with top-notch security systems and products. We understand the importance of protecting your property from potential threats, so we strive to provide only the best solutions available.
At Lock Specialists, we have many locksmith services to meet all your needs. Whether you're looking for residential locksmithing, commercial locksmithing, automotive locksmithing, or access control installation and maintenance – no job is too big or small for us! We can handle everything from simple critical duplications to complex master system rekeys. Moreover, all our technicians are licensed and certified by the state of California, so you can rest assured that you will receive the most reliable service possible.
We also offer emergency services, so if you are locked out of your home late at night or need an urgent repair done on a weekend afternoon – we've got you covered! Our expert technicians will be there within minutes to finish the job quickly and efficiently without compromising quality or safety standards. So if you require professional locksmith services in the Thousand Oaks area, look no further than Lock Specialists!
Definition Of Locksmithing
Locksmithing has existed since the dawn of civilization, providing a sense of security and freedom in an ever-changing world. From ancient Egypt to modern-day America, locksmiths have always provided reliable services for those who seek them. As a professional locksmith with my own business Lock Specialists, I understand the need for dependable residential and commercial lock installation and rekey services for businesses and homeowners alike. With 50 years of experience in this industry, I have seen firsthand how important it is to have quality locksmith service at your disposal.
Whether you're looking for new lock installations or replacing existing ones, our team can provide you with the best solutions available today. We take pride in offering top-of-the-line products that meet all safety standards and are aesthetically pleasing. Our technicians are trained professionals specializing in installing high-security locks and repairing any locking device quickly, efficiently, and safely. We always guarantee exceptional quality, no matter what kind of lock needs repair or replacement – from simple deadbolts to complex electronic access control systems. We even offer emergency lockout assistance, so you never have to worry about being stuck without access again!
Services Offered
At Lock Specialists, a professional locksmith company serving Thousand Oaks, we offer comprehensive services to meet our customers' needs. Our team of certified technicians is available for emergency and mobile locksmith services for any residential or commercial property in the area. Every job is manageable for us, from lock installation and repair to lockout assistance and key duplication. We also provide a wide range of security products from leading brands like Yale, Kwikset, Schlage, Mul-T-Lock, Medeco, and more.
We ensure that all our technicians are professionally trained with up-to-date knowledge of safety practices and industry standards to complete every project accurately and precisely, and efficiently. With years of experience in the field and comprehensive training, our professionals have gained expertise in handling various types of tasks related to locksmithing. No matter what kind of service you require – whether it's an emergency or scheduled maintenance – rest assured that you will receive quality craft when you choose Lock Specialists.
Security Solutions
At Lock Specialists, we provide a wide range of security solutions for our clients in Thousand Oaks. We have the right solution for your needs, from key blanks to repairing deadbolt locks and broken piece locks.
Our security solutions include the following:
Security Locks – We offer a variety of high-security locks that are according to customer specifications.
Key Blanks – Our team provides key blanking services so you can access any locked door quickly and easily.
Broken Piece Lock Repair – If you've broken part of your lock, our team will help you fix it as soon as possible.
Deadbolts Locks – We also specialize in installing deadbolts on exterior doors for added protection from intruders.
We understand the importance of secure locks at home or business premises and are committed to providing quality service with every job. Each team member is highly trained and experienced in lock installation, maintenance, and repair. We aim to ensure safety by providing superior locksmith services to meet all your needs.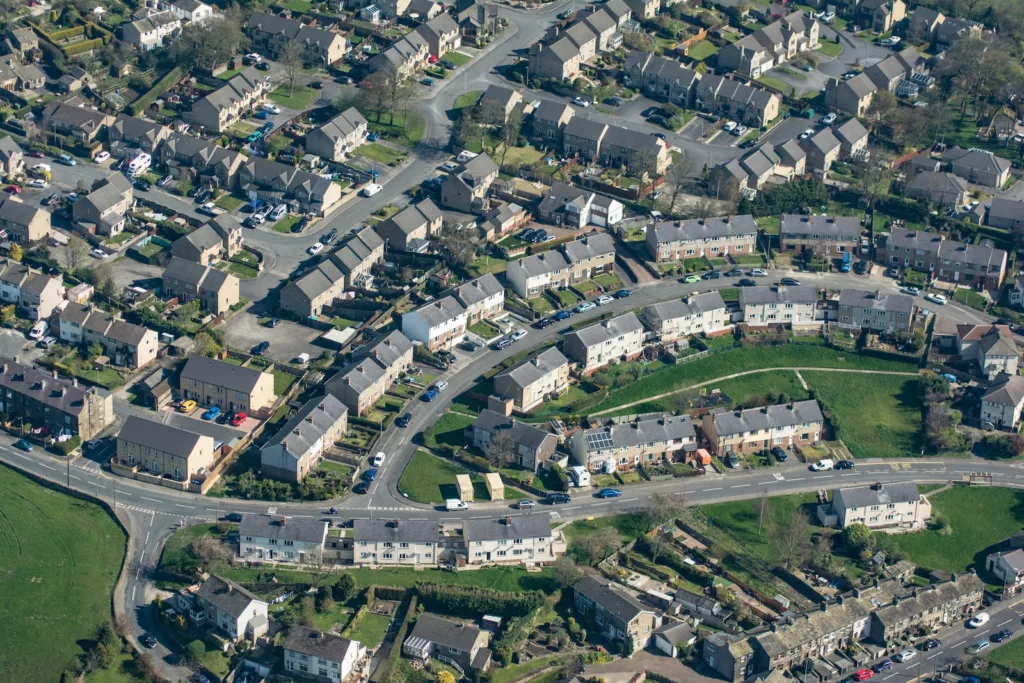 Residential Services
At Lock Specialists, we understand that residents have various needs regarding residential properties. We offer vital replacements, lockout services, and identifying issues with locks or windows. We provide quality service for your home lock-related conditions.
Our technicians can assist you in any situation related to a residential property. Whether you need help unlocking a door or window, replacing lost keys, or figuring out the best security measures for your residence, we are here to provide our expertise and knowledge. We also specialize in installing deadbolts, smart locks, and window locks on residential buildings. Our work is performed by certified professionals who use top-of-the-line equipment and materials, so you can trust that your safety and security are guaranteed.
We strive to provide the highest level of customer satisfaction at competitive prices, so you don't have to worry about breaking the bank while ensuring the integrity of your property's security system. Your peace of mind is vital to us, so we prioritize quick response times and efficient services for all customers regardless of their specific requirements. To find out more about our residential services, get in touch with us today!
Commercial Services
At Lock Specialists, we are a dedicated locksmith specializing in commercial services. Our licensed contractors provide comprehensive solutions for crucial lock systems and lockout services to ensure the safety of your business property. We only use modernized tools and techniques designed to secure access points without compromising the security of any premises. Additionally, our team is insured, so you can rest assured knowing you'll receive quality care no matter what problem arises.
We understand that businesses require specialized protection, which is why all of our technicians have extensive experience working with commercial clients. Whether you need assistance with rekeying or installing master key systems, our experienced specialists will work quickly and efficiently to get the job done right. Furthermore, we offer emergency lockout services, so you never have to worry about being stuck outside after hours due to a malfunctioning lock system.
Our mission at Lock Specialists is simple: provide reliable commercial locksmith service while striving for complete customer satisfaction. With over 50 years of industry knowledge, our team has seen it all – from high-security complexes to large retail stores. No matter how complex your needs may be, you can trust us to deliver professional results every single time.
No Automotive Services Offered
For over 50 years, Lock Specialists has provided the Thousand Oaks area with reliable locksmith services. Our team of experienced professionals offers a wide range of residential and commercial security solutions—though we do not provide any automotive services. As your local lock experts, we aim to ensure that your property remains safe no matter what. We are committed to offering prompt mobile emergency service to resolve any issues you have quickly and efficiently.
At Lock Specialists, we specialize in access control systems and emergency lock repair or replacement. Whether it's a broken key stuck in an ignition switch or a combination lock changing, we can help! We understand the importance of maintaining safety and security in all secured areas of your home or business. That's why our technicians use the most advanced tools and techniques available so that each job is done the first time correctly. With fast response times, quality craft, and unbeatable prices, there's no reason why you should go anywhere else for all your locksmith needs!
Emergency Locking Solutions
At Lock Specialists, we offer emergency locksmith services. We understand the importance of accessing your home or business and are here to help with any lock problems you may be facing. Our team is available anytime, day or night, and will arrive promptly at your location to solve your current lock issue. Whether you need a new key made, a stuck lock opened, a broken lock repaired, or any other type of emergency service, our licensed locksmiths have the experience and knowledge needed to get the job done right – all at a reasonable price!
We strive to restore safety and security quickly so customers can enjoy their peace of mind again. Our technicians have been trained to stay up-to-date on the latest techniques and technologies in today's locks. All work is conducted safely and efficiently while following local regulations and guidelines. When providing fast solutions for urgent locking matters, no one does it better than Lock Specialists!
Repairs And Maintenance
Lock Specialists in Thousand Oaks is the answer regarding locksmith services and repairs. We are a trusted provider of efficient solutions for lock-related needs. As experienced professionals, we understand how disrupted life can be when your home or office security system fails. That's why our team works hard on every job with one goal in mind: providing you relief from the stress associated with malfunctioning door locks and other hardware.
At Lock Specialists, we provide fast repair services for damaged SCV locks, cam locks, garage doors, and more at the lowest price possible. Our technicians have vast experience in different locking systems, so no matter what type of maintenance request you make; they'll get it done quickly and efficiently. Moreover, our customer service staff will help you find ways to prevent future issues arising from wear and tear or age-related deterioration.
We take great pride in offering reliable and cost-effective solutions without compromising quality. So if you're looking for an emergency response team or regular maintenance service within the Thousand Oaks area – look no further than Lock Specialists! Contact us today to discuss your specific requirements, and let us show you why we stand out among our competitors as the locksmiths of choice here in Southern California.
Rekeying And Replacement Of Locks
At Lock Specialists, we understand the need for security in your home or office. That's why our certified locksmiths use advanced lockout tools to assist with rekeying and replacing locks quickly and effectively. We also offer bump-proof locks that provide additional protection against unwanted intruders. For businesses looking for increased security, we can install electronic access locks programmed only to allow authorized entry.
Our team is available to respond promptly to any emergency. Our services include lockout assistance, installation of antique lock sets, and modern locking systems – all done with precision and accuracy. No matter what type of service you require, our experienced professionals will ensure a smooth transition from one system to the next without compromising safety. We guarantee quality craft at competitive rates, so you know you're getting value for money when choosing us!
Key Duplication
At Lock Specialists, we provide extensive experience and excellent customer service regarding key duplication. Our reliable emergency locksmith services are here to help you in almost any situation. We are dedicated to offering you the best quality locksmith services at affordable prices.
We understand that security is essential for your home or business, so our experienced technicians use only top-of-the-line products from trusted brands to ensure superior craftsmanship and durability in each job. We also offer a wide range of residential and commercial lock repair solutions tailored to meet your needs. Additionally, we can make duplicates of existing keys on-site, and if there is no original key, we will create one from scratch. All of our work is guaranteed with a 100% satisfaction guarantee, so you know you're getting quality every time!
Our team is committed to delivering exceptional customer service while providing you with reliable advice to keep your property safe and secure. Whether you need new keys made or need an extra set for convenience, our knowledgeable staff can assist you in finding the perfect solution for your unique security needs. Don't hesitate to contact us today to learn how we can serve as your premier locksmith company!
Professional Advice On Lockouts
At Lock Specialists, we understand lockouts can be an incredibly stressful experience. As a commercial locksmith company with generations of locksmiths in our family-run business, we offer professional advice on preventing or handling lockouts.
Here are some tips for preventing and handling lockouts:
Average Arrival Time: Being locked out is time sensitive. We recommend finding the average arrival time of your local locksmith to ensure you get back into your home quickly and safely.
Brands of Locks: Ensure you invest in quality branded locks from well-known manufacturers such as Schlage, Kwikset, Yale, etc., so they won't become faulty during a lockout situation.
Professional Assistance: When all else fails and you find yourself locked out, do not attempt to break in using DIY methods; instead, call a professional locksmith who can help without damaging anything.
We firmly believe everyone should feel safe and secure in their homes. That's why at Lock Specialists, we provide emergency response services for lockout situations. Our team is experienced in dealing with different types of door locks & security systems – no matter the brand or style – so rest assured knowing you're getting only the best service from us!
Installation Of Access Control Systems
At Lock Specialists, we understand the importance of protecting your home or business from unwanted visitors. We have a variety of access control systems that can be installed to ensure that only those who are approved can enter. These systems range from simple keypad entry locks to more sophisticated biometric scanners and alarm systems. Our experienced technicians will work with you to determine the best solution for your needs.
We believe in providing our customers peace of mind regarding their security system installations. Our access control solutions offer extra protection by preventing intruders from accessing restricted areas while allowing authorized personnel free movement throughout the premises. With these measures, you know your property is always safe and secure.
Our goal is to provide excellent service and help our clients take ownership of their safety and security – empowering them through knowledge about the latest technology available regarding access control systems. Whether you're looking for installation or repair services, we are here, ready and willing to assist you in creating a secure environment for yourself and others around you.
Types Of Lock Systems Used
Installing an access control system is the first step in securing a property. It provides a layer of security, but it's essential to understand that different types and levels of lock systems are available for more comprehensive protection.
At Lock Specialists, we provide our customers with locksmith services featuring the latest advances in locking technology. Here are some of the lock systems we use:
Electronic/Smart Locks – These locks combine traditional mechanical components with electronic controls for convenience and security.
Keyless Entry Systems – Also known as keypad entry or "bump" keys, these locks allow you to program in multiple codes for easy access without making extra copies of your physical keys.
Deadbolts – A deadbolt offers additional reinforcement against forced entry into your home or business.
Magnetic Locks – This type of lock uses electromagnets to keep doors closed securely while providing quick access when needed.
Biometric Scanners – These devices read fingerprints or other biometrics like retinas to authenticate users before granting them access to restricted areas.
Finding the right one for your needs can be challenging with so many options. At Lock Specialists, we work closely with each customer to customize their security solutions using the best products today. We specialize in providing innovative solutions that meet all safety requirements while maintaining ease of use for those needing regular access. Our team is highly trained in installing and servicing any lock system, so you can rest assured knowing that your property will remain secure 24 hours a day, seven days a week.
Qualifications And Certifications Of A Thousand Oaks Locksmith
At Lock Specialists, we take pride in our professional qualifications and certifications. We are certified by the American Locksmith Association (ALA) and licensed by the California Bureau of Security & Investigative Services (BSIS). Our locksmiths receive regular training on new technologies and advances in security products to ensure that we can provide you with the best possible lock service experience.
We also offer specialized services such as car key replacement, safe opening, access control system installation and maintenance, emergency lockout assistance, and more. These services require special skills and knowledge that only experienced professionals possess. You can rest assured knowing our technicians have received extensive instruction in all areas of locksmithing before they are allowed to work independently at your home or business.
Free Cost Estimates
When searching for a locksmith, cost estimates can be as important as qualifications and certifications. At Lock Specialists, we go above and beyond to provide our customers with free cost estimates, so they know what to expect before committing to any services.
With our unique approach, the process is simple:
Call us or come into our store and let one of our expert technicians know what type of service you're looking for
We will then provide you with a detailed estimate from which you can make an informed decision about your security needs.
Once you approve the estimate, we will begin work on the agreed-upon project immediately.
We aim to empower our clients by giving them complete control over their budgets while securing their homes and businesses. Customers trust us because we offer honest pricing that guarantees quality services at competitive rates. Furthermore, each technician comes prepared with the necessary tools and materials to complete work within budget and on schedule. With over 20 years in business, Lock Specialists has earned a reputation for excellence among Thousand Oaks residents.
Conclusion
The locksmithing industry is a crucial part of the Thousand Oaks community. As an experienced locksmith, I am proud to offer my services and security solutions to residential and commercial customers in the area. My team has extensive experience in installing and maintaining access control systems and a variety of lock systems used by local businesses and homeowners.
What sets us apart from our competitors is that we have obtained all the necessary qualifications and certifications for providing quality service at competitive prices. We are also happy to provide free cost estimates so potential clients can make informed decisions when choosing their providers.
There's no better option than Lock Specialists in Thousand Oaks regarding safety and security. With years of experience securing homes, offices, vehicles, boats, motorcycles, safes, gates, cabinets, and other items for our valued clients—you can rest assured that your property is always safe with us!