FREE QUOTE
CALL NOW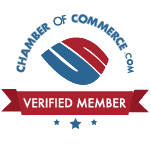 Lock Specialists
3157 Scottys Terrace, Simi Valley
5.0 1 review
Meki Cox

★★★★★

7 months ago

This locksmith came all the way out to Port Hueneme to work on an eviction forced removal full house lock changes. Prices reasonable, very competent work, very quick and was polite even though everyone has to wait for the sheriff's

… More

to remove occupants. The sheriff's approved of this locksmith so that was good right there. Would use again and would suggest to family and friends.

Casey Keith

★★★★★

8 months ago

I have been a customer of Dennis's for almost 10 years now, and I am happy to say that he has truly become a friend to me over the years. Dennis is a wonderful locksmith, and he has always provided me with excellent service whenever

… More

I have needed it.
Whether I have needed a new lock installed, or have been locked out of my house and needed immediate assistance, Dennis has always been there for me. He is professional, reliable, and always goes above and beyond to make sure that my needs are met.
In addition to being an excellent locksmith, Dennis is also a kind and friendly person. He always takes the time to chat with me and make sure that I am doing well, and he has a great sense of humor that always puts a smile on my face.
Overall, I am extremely satisfied with the service that Dennis provides, and I would highly recommend him to anyone in need of a locksmith. He is the best in the business, and I am grateful to have him as a friend and a trusted service provider.
Oh and lots of keys copied... sadly my girlfriend looses them.